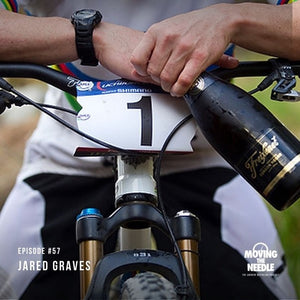 Moving the Needle #57
#57 Jared Graves: World's Best All Around Bike Racer of Our Time!
Jared Graves is easily the most all-around Mountain Biker of our generation. He has won the World Championships in 4X and Enduro.  He has also achieved a medal at the Downhill World Championships. He switched his efforts to BMX and represented Australia in BMX at the Olympics. Oh and to add to that he has some national titles in XC MTB. There is not much this man has not done. He also recovered from Brain Cancer late in his career. He is an inspiration. 
Here is an article if you think we missed something. This topic has been picked apart ad nauseam and I wanted to celebrate Jared's incredible career as he retires in this chat. 
---